Dr Ritu Biyani, a dental surgeon by profession, a mountaineer, skydiver, paratrooper and a breast cancer survivor, launched her NGO High>>>Ways Beyond Cancer. The mission of her NGO is to connect adventure sports with cancer awareness across the country. Read her story to know more about her journey.
She was a lady dentist in the Indian army and the first lady Paratrooper in the history of the Army Dental Corps. Today Dr. Capt (Retd.) Ritu Biyani is a Cancer Warrior and an avid traveller who loves adventure.
"Back when it all began; it was very difficult to convince my family and my community about the choice of my profession. Somehow, I managed", said Ritu. While serving in the Indian Defense Services, she had the pleasure of seeing many far-off places. Always wanting to explore more of the outdoors apart from sports, she went on to become a mountaineer, a paratrooper, and skydiver. Post her life in the Army, she had to give up her profession and adventures to take on the role of a housewife and mother. "That was difficult but I enjoyed every moment of my daughters growing up exploring the world through her eyes," reminisced Ritu.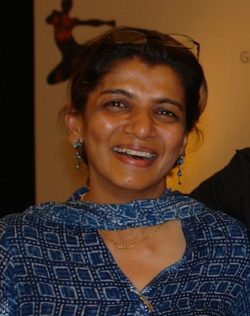 For cancer related queries Dr Ritu can be contacted at +91 98812 32744, highwaysinfinite@gmail.com
Life took a new turn in September 2000 when she was diagnosed with Breast Cancer at the age of 40. "This diagnosis never shattered me. I never allowed myself self pity and confronted the Cancer like a soldier would; accepting the crisis and focusing all my energy to sort it out helped. My only worry was if I don't make it through cancer then what will happen to my then 8 years young daughter, Tista. We kept an honest line of communication open at home between self, my daughter, my parents and my siblings.  This tremendously eased the stress and fears which families affected by cancer often go through," said Ritu.
In the span of 3 years Ritu underwent 3 major surgeries, several cycles of   aggressive chemotherapy and 5 years of hormonal therapy-Tamoxifen. She faced many short- and long-term side effects of cancer and its treatment. Chemotherapy made her bald "I wanted to enjoy my baldness and never wore a wig or a scarf. Cancer was never hidden from anybody. Rather I indulged in loads of humour in Cancer," she said.  One day, while at work, a dental patient of hers walked out of her clinic when she realised that Ritu had cancer. "She thought cancer is a communicable disease!", said Ritu. This reaction distressed her, making her acknowledge that even in the 21st century Cancer was still considered a death sentence and was shrouded in myths, stigma, ignorance and fear. 
This distress snowballed into something very constructive action. 
Equipped with a unique understanding of the illness and its challenges as a patient, social and professional's perspective, she along with me all of 14 then conceptualized, pioneered and led "Project Highways" 2006. This became India's first adventure drive with cancer awareness mission across the country with a record distinction of Ritu doing a solo driving 30,220kms in 177 days to 4tips of India and the mother daughter duo conducting 140 plus workshops in 26 states.  The mother daughter duo was featured in Limca book of Records 2007 and 2008 for this amazing feat.
Overwhelmed by the love, response and acceptance she received from the country's citizens, she proceeded to establish a non-profit organisation, 'Highways>>>Infinite' which today continues to work towards creating awareness about cancers while having also branched out into funding cancer patients and providing counselling for patients and care-givers. As her story and work gained momentum, they found their footing in National and International Cancer and myriad other conferences, further inspiring many people affected with cancer and other diseases.
In 2010, Ritu Conceptualized & Spearheaded Highways Infinite "Attitude and Altitude" First International cancer survivors Expedition on Cancer Advocacy and Survivorship India. involving Australian breast cancer survivors and caretakers.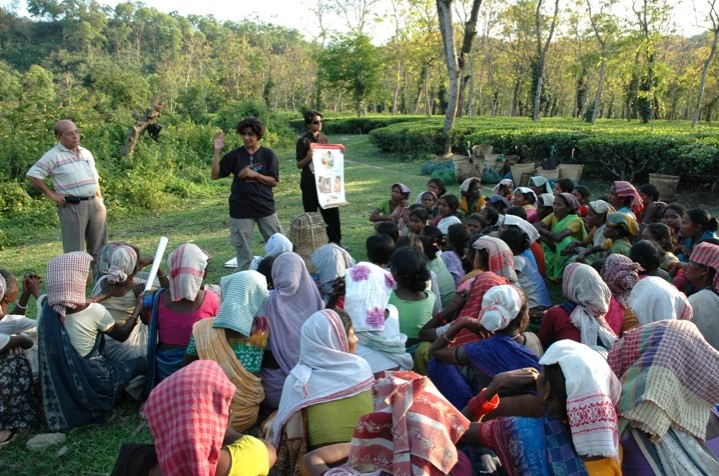 This hard-core adventurous cancer warrior added more milestones to her achievements in 2012, when she became the First Breast Cancer warrior to trek 120kms up and down the Siachen Glacier (World's highest and most treacherous battle field and longest glacier outside the polar region). In the same year she became the First Cancer warrior to drive, compete and compete in Raid –De- Himalayas (World's Highest and India's Toughest motor sport Rally).
In 2014 she was featured once again in the Limca Book of Records for being the 'ONLY person and cancer Survivor  in India', who travels- often solo, right to the last miles – from 'basties' (hamlet), villages  to urban setups, border towns, high altitudes, socially unrest and hard to reach areas, taking  cancer awareness and motivational campaigns  at the doorsteps of myriad communities.
Ritu is also a keen photographer, bird watcher and environmentalist.
On Breast Prosthesis Ritu quotes "For women who have undergone Mastectomy surgery, it is always recommended to replace the removed breasts with some form of artificial breast. This serves two purposes – Cosmetic Purpose to fill the flattened chest post-surgery giving the patient confidence and secondly, the Medical Purpose for proper balance of the body and its supporting structures' '.
She further adds, "These prostheses are either internal through plastic surgery and other forms or external. External Prostheses are removal ones which are worn inside the bra. Several brands, types and sizes can be made or bought from the market using various fillers. Often getting the right size and shape matching the other side's normal breast can pose a challenge. The price can also be a constraint. Thus, the economic, customised prostheses is what the world is striving towards. And I am glad to see that Prayasta 3D Inventions, a start-up company has started work on making tailor-made personalised breast prostheses and breast implants for mastectomy survivors in India and I think it is the need of the hour to cater individual breast cancer warriors."
The intention of writing this blog and sharing her story is to spread courage and confidence that life after cancer can be as wholesome and fulfilling if not more so than it was before diagnosis. It is simply a much-needed excuse to explore one's unique inner strength and ride life's roller coaster life like a warrior.  As Ritu says  – 'Still miles to go under the blue skies …"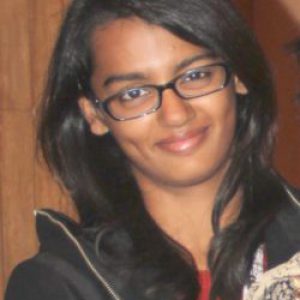 I am a Veterinary Surgeon and a Trustee of Highways Infinite. I'm passionate about wildlife and conservation. Integrating wildlife veterinary science and minimally invasive procedures is what I'm currently working towards.  Apart from the Cancer awareness Campaigns, I love the outdoors and also enjoy a quiet read, cooking and photography.